Service
Our Community Partner: ECU Community School
Why the ECU Community School?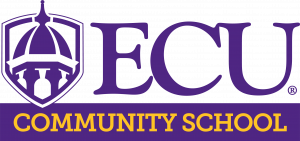 Service is a core pillar of the Brinkley-Lane Scholars Program. As representatives of ECU who have the privilege of attending a four-year university with a fully-funded scholarship, we want to help the future generation realize that they have the potential to do the same. Our partnership with the ECU Community School, whose mission is to educate the whole child through a web of support that thrives through partnership, allows Brinkley-Lane Scholars to become mentors and role models to young students in our community.
---
Annual Service Events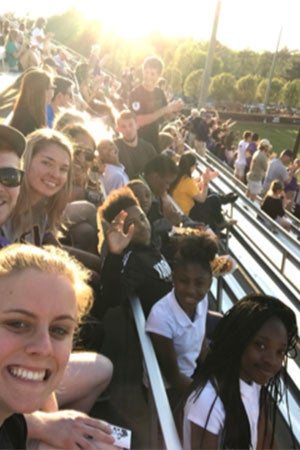 Art Sessions
Scholars partnered with other Honors College students to host art sessions for students at the ECU Community School. They planned age-appropriate lessons that were fun for the students and gave them a chance to express themselves creatively.
Toys for Joy
Brinkley-Lane Scholars started a fundraiser at the ECU Community School to help provide gifts for the children. The ECUCS teachers helped students create lists with items they would like to find under their tree at Christmas and shared those with the Brinkley-Lane Scholar Roundtable. All Brinkley-Lane Scholars were expected to contribute to the fundraiser, whether by helping to bring donations in, shopping for and wrapping the gifts or making the delivery to the school.
Educational Opportunities
Scholars continue to think of and plan new ways to get involved with the ECU Community School. Their focus is on educational opportunities that will benefit the students and help enrich their learning experiences. Scholars are able to act as mentors and show the elementary-age students what being Pirates is all about.
A great example of this is the Books that Embrace Race Fundraiser. During the summer of 2020, Brinkley-Lane Scholars organized a fundraiser for children's books that feature people of color as the protagonist or hero to help initiate critical conversations on race and racism among youth in our community. During the 2020-2021 academic year, scholars helped facilitate the use of donations to purchase and distribute diverse books to community partners including Boys & Girls Clubs of the Coastal Plain, Little Free Libraries in the Greenville area, and the ECU Community School.