Contact
The Honors College and Brinkley-Lane Scholars offices are located in 101 Mamie Jenkins Building and our staff may be reached at 252-328-6373.
Honors College
101 Mamie Jenkins Building
East Carolina University
Greenville, NC 27858
252-328-6373
honorscollege@ecu.edu
Come Visit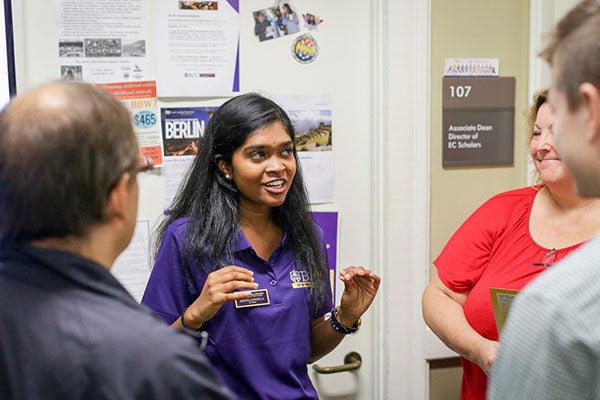 The Honors College Academic Day includes a tour of ECU and an Honors College information session, where we share the benefits of the Honors College as well as important admissions information. Also, we invite current Honors students to sit on a panel to answer your questions about the Honors College, student life, and opportunities at ECU through their own personal experiences. These events are designed for prospective students in their sophomore, junior, or senior years. We hope you will join us at for our upcoming Honors College Academic Days.
Click to register for Academic Days
If you would like to visit the home of the Honors College in the Mamie Jenkins Building on ECU's main campus, please call us at 252-328-6373 or email honorscollege@ecu.edu to schedule a visit.
---
Administration
Dr. Katie Ford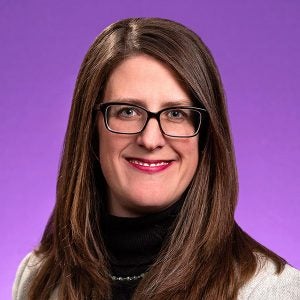 Acting Director of the Brinkley-Lane Scholars Program
Acting Associate Dean for the Honors College
252-737-5083
fordk@ecu.edu
Katherine Ford is Professor of Hispanic Studies and Chair of the Department of Foreign Languages and Literatures. Katie attended Bowdoin College in Maine as an undergraduate, studying Spanish and Women's Studies. She then earned an MA from Middlebury College in Vermont and then her doctorate at Emory University in Atlanta, Georgia.
Dr. Ford has taught at ECU since 2006 and has been an important partner of the college and the Brinkley-Lane Scholars Program over the past few years. She has served as a senior faculty fellow, chaired interview committees for Selection Sunday, taught the freshman Honors colloquia, the first year Brinkley-Lane Scholars seminar, and the sophomore Brinkley-Lane Scholars research internship. She has participated in numerous Honors College living learning experiences and led a study abroad trip to Spain. An accomplished scholar and administrator, Dr. Ford currently serves as Chair and Professor in the Department of Foreign Languages and Literatures.
Katie's research specializes in Modern Latin American literature, concentrating on theater and performance of the twentieth century. She is author of The Theater of Revisions in the Hispanic Caribbean (2017 Palgrave Macmillan) and Politics and Violence in Cuban and Argentine Theater (2010 Palgrave Macmillan. She is currently working on an engaged research project that aims to increase enrollment from the local Latino/Hispanic community in higher education. Additionally, she is researching the role of humanities in engaged community research.
Outside of the classroom, Katie enjoys traveling with her husband and two children, running, reading, and cooking.
Dr. Diane Majewski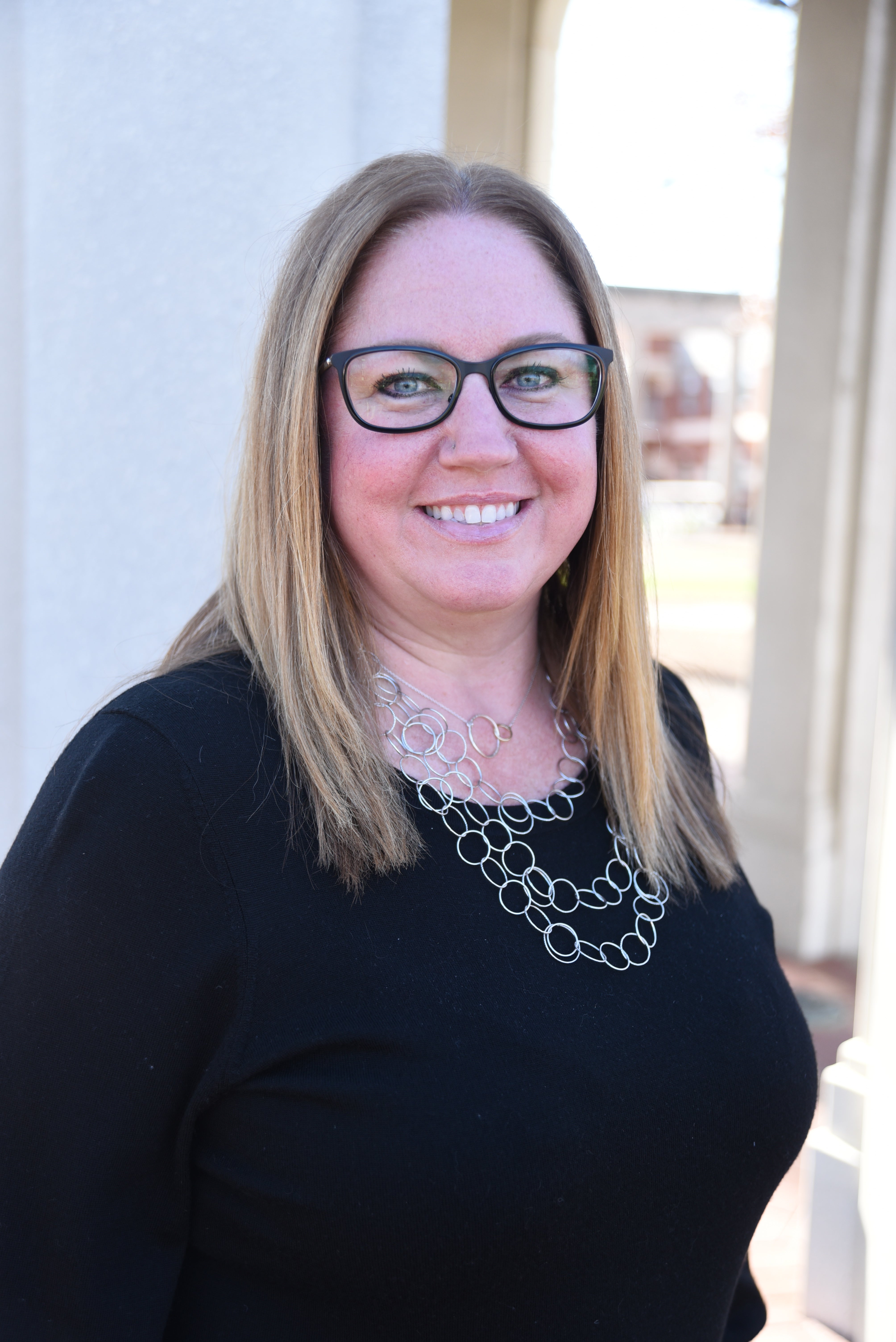 Director of Programming and Special Projects for the Honors College
252-737-1019
majewskid@ecu.edu
For the last 25 years Dr. Majewski has served public education as a university administrator and a K-12 instructor.  She joined the Honors College in 2015 to coordinate high impact enrichment and philanthropic experiences for the most distinguished students on campus.  She holds a bachelor's degree in psychology and a master's degree in special education from Longwood University.  She earned her doctorate of education from East Carolina University.  She is a Chancellor's Leadership Fellow, was the first recipient of the Treasured Pirate Award and is the author of the East Carolina Creed.
Creator of 8 is GR8, a time management and study system for college students, Diane seeks to share her knowledge of student development as it relates to helping students manage academic life.  Her publications and presentations focus on best practices for enhancing student success in college.
Dr. Majewski currently serves as Treasurer on the Executive Board of the Undergraduate Scholars Program Administrators Association (USPAA).  She lives in Greenville with her shih tzu, Ava, and is an active member of Covenant Church, CrossFit Greenville and Purple Blossom Yoga.
A full listing of the Honors College faculty and staff who support the Brinkley-Lane Scholars Program is available on the Honors College website.